TRAILER SEARCH OPTIONS
Item No: CA-DT-518H
2000 32' Beal Hardbody End Dump!!!
32' rock and demo trailer. 11 - 24.5" tires, steel wheels, fixed tandem, framless 24 yd capacity end dump trailer. 2nd owner.
Still in new condition. Less than 50 miles on unit. Half round tub.
$30,800. Gustine, California.



Item No: CA-DT-523H
SOLD
Carson 14' Dump Trailer!!!
Unit is 14' long with 4' high sides with removable equipment ramps with holds downs built into the trailer bed. Electronic brakes also on trailer. Seller is original owner; it was used for 2 months and is in like new condition.

$6,900. Palmdale, California.
SOLD
Item No: CA-DT-593H
2001 - Hanson Steel End Dump Air Ride Dump Trailer!!!
Unit has 90% brakes - and 60% plus on tires. Aluminum wheels, new black pain, new ram, new bushings. Low Pro 24.5. This 1/2 round, air ride suspension trailer has had almost everything replaced except air lines & air bags. It's ready to work and in good condition.

$15,400. Temecula, California.
CLICK on "MORE DETAILS" for PICS!!!
See what other customers are saying...
Hey there! Pick up went great!! Rosendo and his wife Veronica were very gracious. Rosendo and his son helped Steve load all the machines. All 32 were in boxes. Everything was there but a set of instructions. Rosendo is going to look for his set and fax me a copy. If he can't find it, he will call the company and get a new copy.


The entire experience of buying my new business was easy, fun, and stress free due to your hard work and caring attitude. Thank you. Now, I only hope that my business itself will be just a fun.


I'll be back in touch with you when I get these machines up and running. By then, I'll be "biting at the bit" wanting to enlarge. Of course, I wouldn't think of using anyone else but you and USEDvending.com


Thanks again, Patti
---
Dear Melissa,
Please use this as you like. It is from the heart !

"Usedvending.com was a lifesaver for me in selling my concession trailer. After trying the popular ......list for 8 months and attracting hundreds of scammers, deadbeats and people who wanted me to finance for them, I found Melissa! She helped me fine tune my ad and target the right buyers. My deal went fast, and I had my money within a week from the time the buyer first came to look ! I can't say enough about the professionalism at Usedvending.com."

Dennis Coffey, New York
Item No: CA-ET-514H
REDUCED!!!! 2007 HURRICANE 170 XR1 DRYWALL SPRAY RIG!!!
12 FT LONG 5 FT WIDE 5 FT HIGH. 150 FT SPRAY HOSE, 113 RUNNING HOURS, STAINLESS STEEL TANK, BRAND NEW AND CLEAN.
WAS: $14,300.
NOW: $11,000. Sacremento, California.
Click on "More Details" for PICS!!!
Item No: CA-RV-562H
2003 - 32' Fleetwood Jamboree Motorhome Coach RV!!!
This unit has some neat features such as extra spacious bedroom, shower with glass door, wardrobe closet, and more. Has not been exposed to smoking or animals. See details for features & amenities.

$46,200. Santa Rosa, California.
CLICK on "MORE DETAILS" for PICS & FEATURES!!!
Item No: CAN-LT-453H
1993 BARRETT Three Deck Hog/Cattle Combo Trailer!!!
48 ft long X 8.5 ft wide. Trailer has complete winter board. It is in very good condition. See details for features.

$16,652 USD. Dutton, Ontario.
CLICK on "MORE DETAILS" for PICS!!!
Item No: CO-ET-480H
(2) 2008 - 36' Gooseneck Trailers!!!
These are 36' goose-neck trailers with straight deck. Tandem dual wheels, oil bath hubs, 2 speed jack with 2 legs. Both trailers are in very good condition.

$6,325. Grand Junction, Colorado.
Item No: CO-ET-484H
Rocking Chair Mfg & Trail Master - Heavy Equipment Trailers for Sale
I have two gooseneck trailers. One is made by Rocking Chair Mfg. 24" dove tail. Rated at 20,000lbs
The other is made by Trail Master. 20' long with 5' dove tail and rate at 20,000lbs

$6,800 each Greeley, Colorado
Item No: CO-HT-482H
2007 Featherlight Horse/Stock Trailer!!!
This trailer is in good condition. Tires, floor, paint, brakes, lights all in good condition. This is one you can use to haul your livestock or your rope horses and hay if need be.
$5,635. Denver, Colorado.
Click on "More Details" for PICS!!!


Item No: CO-RV-568H
2004 - 30' Winnebago Sightseer RV Motorhome!!!
This unit is in very good condition. Has only 47,716 miles on it and was not exposed to smoking. Has full bathroom, kitchen, living room, and dinette plus many outside features. See details for full list of amenities & features.

$43,890. Westminster, Colorado.
CLICK on "More DETAILS" for PICS & FEATURES!!!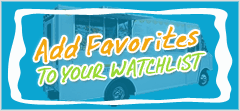 Customer Experiences
09/11/2010

Forget E-Bay, Whatshisname's list and all the rest, and dispense with the spammers, fruitcakes, and lookylou's! Don't let Melissa Power's sweet smile fool you - The woman is a pit bull when it comes to selling your merchandise!

John C. Sumter

11/01/2011

Once again Melissa and company sold my concession trailer. This is my 2nd item sold and I got a better price and less hassle then CL. No tire kickers. Thanks so much.

Chris
Golden, CO

04/25/2011

OMG! Melissa was professional, personable, knowledgeable and made my transaction go off as smoothly as possible, she is truly an ace. Thanks again, you get an A

Cameron, IL

08/21/2011

All I can say is Stacy rocks! Quick and dependable!

Shannon B.
Arlington, TX

08/19/2010

Can't say enough how much I appreciate the effort from Melissa. Super job from posting until the final sale. I look forward to againg working with you in the future.

Jim O.
See 2,100+ more or Write your own...